PRO.EFF develops, produces and distributes machines and devices for the automotive area and its suppliers. Lots of parts are installed in cars, which were produced or inspected on our machines. Our products and solutions have also established in other branches of industry. Have a look around and explore the many advantages and possibilities offering by PRO.EFF.
PRO.EFF stands for EFFiciency and EFFectiveness in PROduction. PRO.EFF offers innovative solutions to respond not only to its customer´quality and performance, but also to our own increasing requirements. Therefore one of our strengths is our capability to flexibly adjust to clients´needs, which results in our tremendos innovation.
AIR STREAM LINE SYSTEM FOR SENSOR CABLE
Airstream technology uses a current of air to position cable grommets on sensor cables. The tool modules have an air nozzle and grommet-specific loading masks. An air current expands the cable grommets in the loading matrices. The air cushion between the inside of the grommet and the outside of the cable allows the cable to float through the grommet until it reaches its end position, and the grommets are laid in their intended position.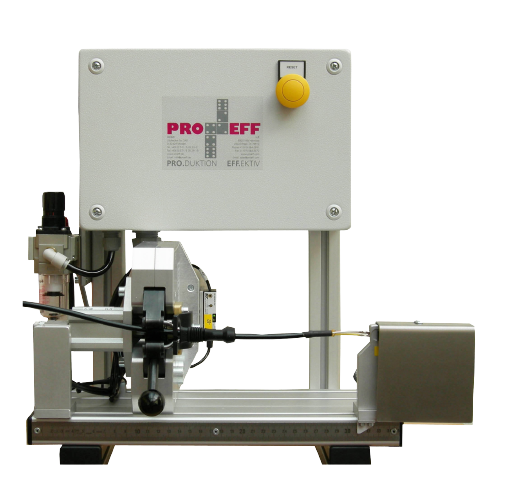 With the EXTENDOR is an easy and ergonomic mounting of grommets onto wires/harnesses can be achieved. The grommets can be placed user-defined at any position of the cable.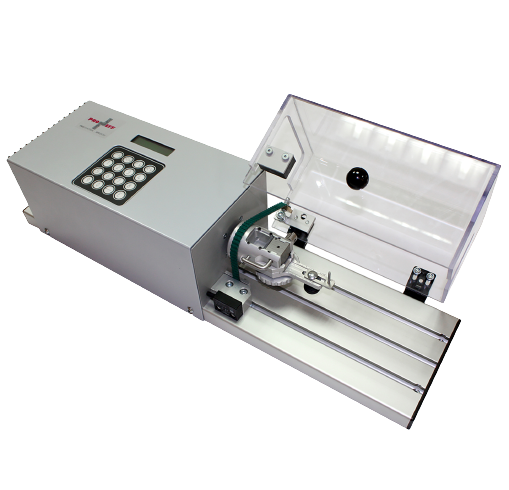 The PRO Twist Basic can be delivered with the well known spring tension carriage – as introduced in PRO.EFF´s Standard Twister in the past, or the pneumatic tension force and strain relief carriage. The advantage of the pneumatic tension force and strain relief carriage is that the strands are not exposed to the usual experienced tension force during the loading/unloading process.