Seica S.p.A. is an innovative, high technology company that develops and manufactures leading-edge solutions for the test and selective soldering of electronic boards and modules. Combining deep expertise in electronics technology as well as in industrial machines and processes has enabled Seica to become a global leader and supplier of test and manufacturing solutions, with an installed base of more than 2500 systems.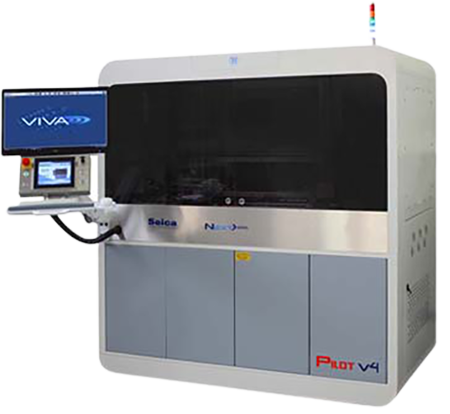 Inline Machine with 8 Flying Pin Probes
High Throughput
Power ON Testing
Eliminates fixtures costs and time
Fast test program development, easy integration of design changes
Process flexibility
Circuit access, even in the absence of test points
Controlled probe contact, programmable for any type of board
Different test solutions and approaches integrated in a single test system
Intrinsic positioning and measurement precision
Prototyping and NPI Support
Reverse Engineering Support
Factory 4.0 compliant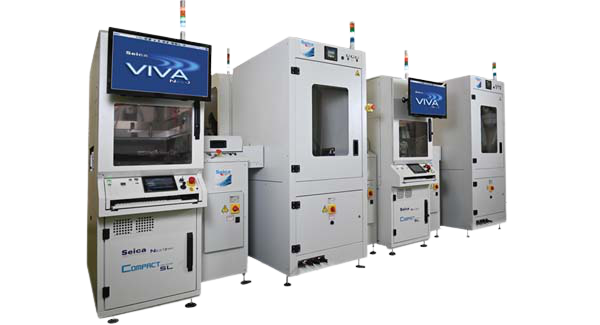 IN-CIRCUIT AND FUNCTIONAL TESTERS
height Performance, Flexibility and Throughput
Analog, digital and power functional test
Boundary Scan type tests
Digital components programming (OBP of microcontrollers, memories, etc…)
High voltage test
Analog, Hybrid and Power channels capabilities
Functional test capabilities
Optional Software in-circuit capabilities
LabviewTM/TestStandTM managing software
Multiple programmable power supplies
Resistive loads modules option
High voltage/current capabilities
Factory 4.0 compliant
Double side 8 heads (4+4)
fully independent
Manual / automated
9000 hits/min
Ultrafast capacitive test
Kelvin/Barrel
ICT (embedded components)
High/Medium volumes
Horizontal and Vertical platform
Manual / automated systems
Full independent axis
High Resolution Camera
35um minimum pads (ultra fine pitch probes)
70um minimum pitch (ultra fine pitch probes)
Ultra fine pitch probe
LASER SELECTIVE SOLDERING
Allows point by point adjustment of the power needed for soldering.
Enable the dynamic correction of the thermal profile.
The orthogonal position improves the energy transfer
The donut beam allows to radiate energy only on the pad and not on the hole
It prevents damages to components and harmonizing the temperature of pin and pad
Changing from "Lead" to "Lead-Free" soldering is simply a matter of changing a spool of solder wire.
The laser soldering process is clean
Low power consumption
Ready to solder with a switch ON, without preheating
Extremely flexible tool in a manufacturing environment.
Seica automation is sister concern company of Seica S.p.A. They produce various automation solution for Press fit, label applicator and PCB handling application.
Label Printer and Placer.
Label Placement rotation 0°-180°
Transport direction left to right
SMEMA interface
Operating area 500×400 mm
Barcode reader (Correct Printing)
Camera inspection /correct printing, placing offset, quality check ISO 6 position)
FIS (FACTORY INFORMATION SYSTEM)
Link to Traceability SOFTWARE
The system can print and apply a label on a PCB or components.
Recipe can program positions and text for labels.
Cartesian robot will take the label and put on PCB.
Optional Barcode or Camera can be applied to Printer or placing Head.
Multiple allocation can be permitted.
Software interface for CAB / BRADY label printer (Codesoft™) included.
FIS not included (Factory Interface Software).
Touch Screen PC Front Side